'A ta'upiti ana'e
40 years of celebrations, 'A ta'upiti ana'e – July 1881 – July 2021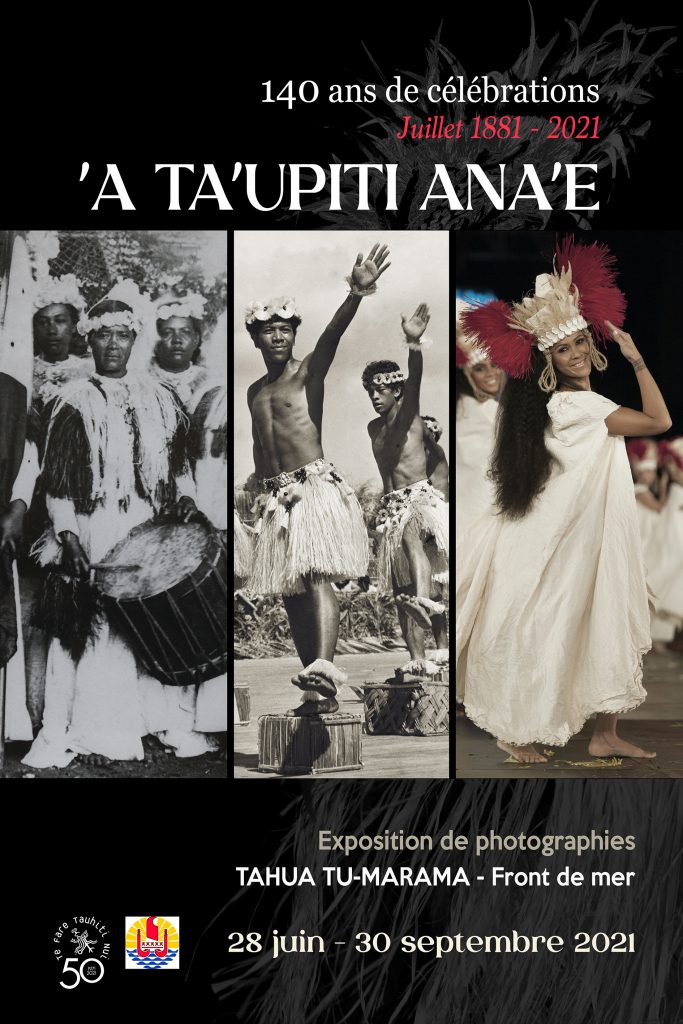 Over the years, the Heiva has become the most important event of the year and the most emblematic cultural event of the country, how can we trace it back?
The urban exhibition "A Ta'upiti Ana'e" proposes to carry out the genealogy through a return in images to 140 years of celebrations and festivities which promises to surprise the visitor with its sleeping treasures.
In the form of a route linking the emblematic squares, this photographic journey through the decades takes the bold step of reviving memories by reporting on the evolution of a festival with multiple names and diverse cultural events. Straddling three centuries of history, illustrious and anonymous photographers from the past and the present reveal to us in unison moments of fervour and exaltation expressing the love of a people for their culture. This exhibition would not have been possible without the generous contributions of private and public collections.
Urban photo exhibition: 140 ans of célébrations, 'A ta'upiti ana'e
From 28 June to 30 September
City of Papeete
Free entrance
Online browsing on www.heiva.org