Fire walking, an amazing ancestral tradition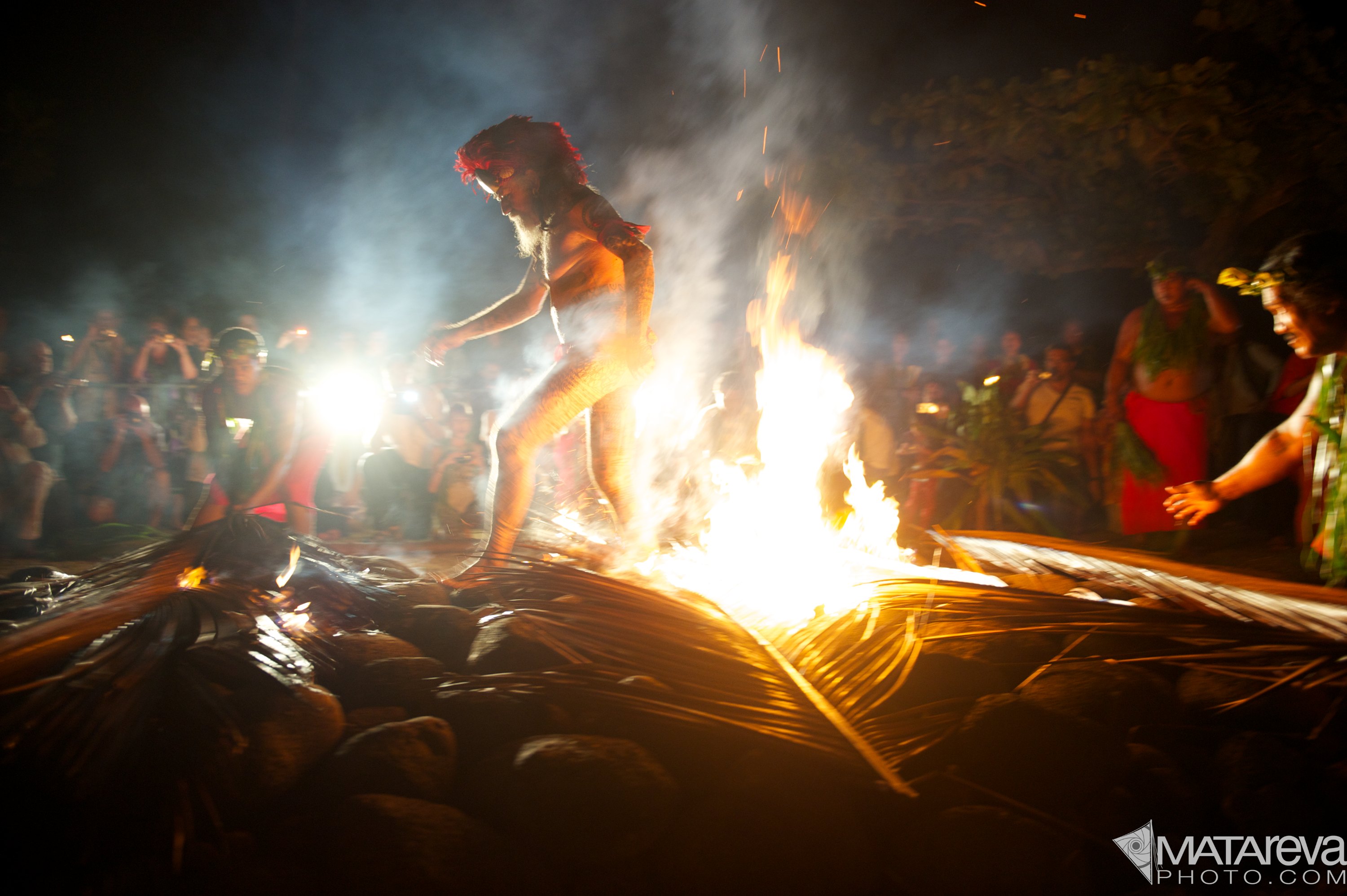 For more than 60 years, the ancestral ceremony of umu tī (fire walking) has marked the beginning of the Heiva i Tahiti festivities in a fiery manner. This ancestral ceremony led by the tahu'a Raymond Teriirooiterai GRAFFE takes place at Mahana Park under the amazed eyes of several hundred spectators.
The preparation of umu tī is subject to a long and precise ritual. The date is set according to the Polynesian lunar calendar and the volcanic stones are carefully chosen. A large pit is then dug and wood, coconut palms and said stones are assembled inside. The fire comes to life and it takes about one to two days for the optimum temperature to be reached.
On the evening of the ceremony, the priest performs incantations and leads the way. The audience is then invited to participate in this powerful moment to purify their soul and body.
Fire walking – Umu tī
Thursday 23 June 2022, at 06.00 p.m.
Mahana Park (Punaauia)
Tariff: from XPF 4,000
Tickets on sale at the Maison de la Culture
Information: +689 87 78 54 75 / www.heiva.org