Heiva va'a: energy and strength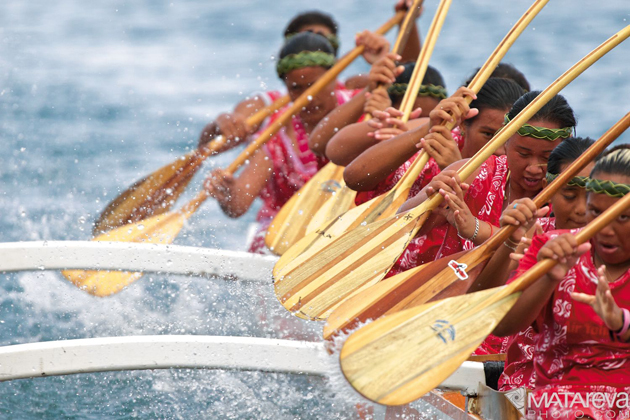 The va'a, or traditional canoe, is a sport that brings together many enthusiasts both on land and on the water. These races bring together nearly a thousand participants, men, women, cadets, juniors and seniors, and many more on the shore to watch them compete.
From V1 to V16, the rowers will have to cover between 2,500 metres and 93 kilometres for the longest race. Thus, beyond passion, the competitors will have to show endurance. Once on the water, after many months of intense training, there are many elements to master in order to lead one's canoe to victory: from the weight of the canoe – which can weigh up to 200 kg – to the direction of the swell, via the strength of the wind or even observation in order to choose the best course.
If only a few reach the podium, each athlete can be proud to have won this battle against the elements. After several hours of racing, despite the suffering and fatigue, what remains above all is the lightness of the crews gliding across the water, the beauty of the sport and the joy of finally arriving.
Heiva Va'a
From Saturday 02 to Saturday 09 July
Races start in Mataiea (Tehoro site) and at Aorai Tini Hau Park
All races are free access
Information: +689 40 45 05 44 / www.ftvaa.pf / www.heiva.org