Opening ceremony of the Festival : Tribute to the Heiva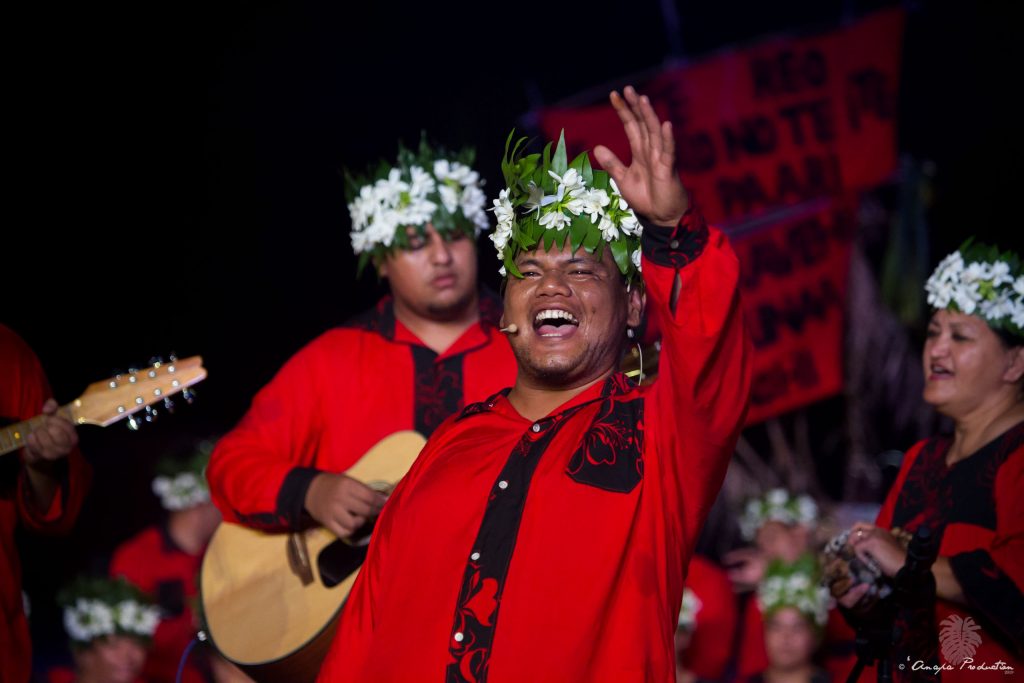 This exceptional year will be marked by an unprecedented opening ceremony. Indeed, on Tuesday 29 June 2021, the mythical stage of To'atā will wake up again to gather all the actors of the Heiva, which is celebrating its 140th anniversary.
For more than a century, the Heiva has brought together traditional sports, crafts, oratory, music, songs and dances through events in numerous communities, not forgetting our charming Misses, elected shortly before the start of the festivities.
All these expressions and all these communities, will be mobilised for this opening ceremony. Carried by excellent musicians, the proposed tableaux will make the heart of To'atā beat again and will undoubtedly bring warmth to our people.
A celebration of the past thanks to the archive images transmitted by the Country's television stations; a celebration of the present thanks to the presence of more than 300 people on stage; a celebration of the future thanks to our children who are taking up the torch we are passing on to them.
Celebration of a people attached to its existence.
Opening ceremony of the Tahiti ti'a mai festival
Thursday 29 June, at 6 pm
To'atä stage (Papeete)
Free entrance with ticket
To be collected from the Maison de la Culture, hall of the Grand Théâtre
For further information: +689 40 544 544 / www.heiva.org
Mask must be worn, subject to change depending on the health situation.